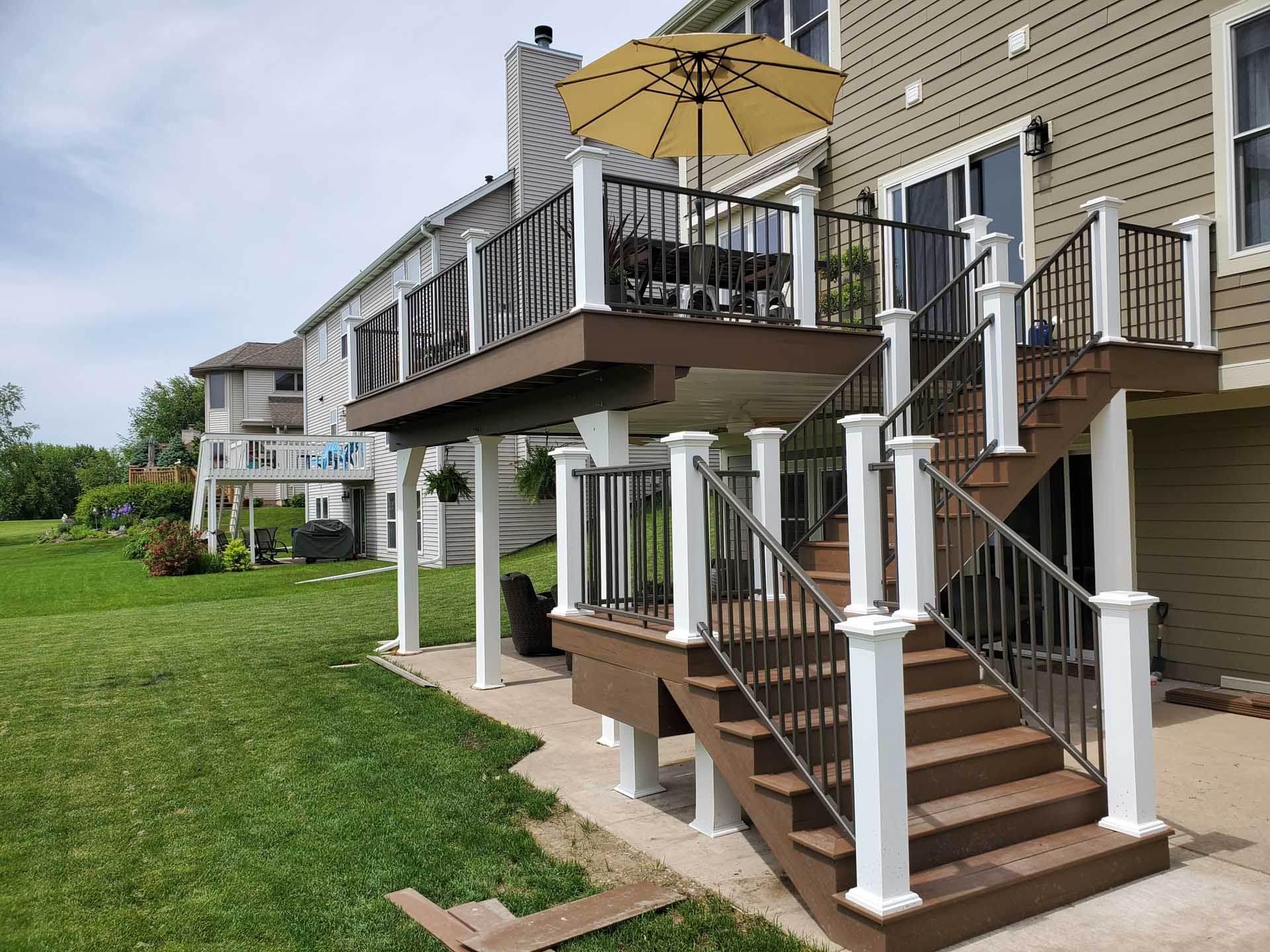 Deck Construction
Create a tranquil oasis outdoors with a gorgeous new custom deck.
Finally, have the deck that you have been dreaming of at a price that fits your budget. If you can imagine it, our experienced team can help you build it. Add luxurious comfort, function, structure, and value to your home with a custom designed deck, an exterior remodeling investment that pays off.
An Enviable Space For Family Entertainment
Your home should be comfortable from the inside to the outside. Building a deck adds visual appeal to your home, but it also provides added functionality to meet your family's needs.
Give new meaning to the time you spend at home with a deck that brings your entire family outdoors. Enjoy nature any time of the day, read a book, or have your friends over for a barbecue in your new space.
Our Deck Construction Services Include
Deck construction
Patio or porch construction
Composite decks
Bi-level decks
Drink and table railing
Pergola deck
Pool deck
Glass railing
Wrapped columns
Low-voltage lighting​
Covered deck